Scarsdale is a suburban village located about 20 miles north of Manhattan. Known for its excellent schools, sense of community and picturesque setting, the welcoming Tudor-style Village center is filled with local shops, restaurants, and outdoor cafes. The area has an old-school feel and provides a welcome escape for many from the hustle of life in New York City. The homes are a collection of 1920's Tudor and Colonial styles as well as modern new construction. Before you move forward with purchasing a home in Scarsdale, you may want to learn more about the community and the amenities it offers. Here are five reasons a move to Scarsdale might be right for you.
1) The Award-Winning School District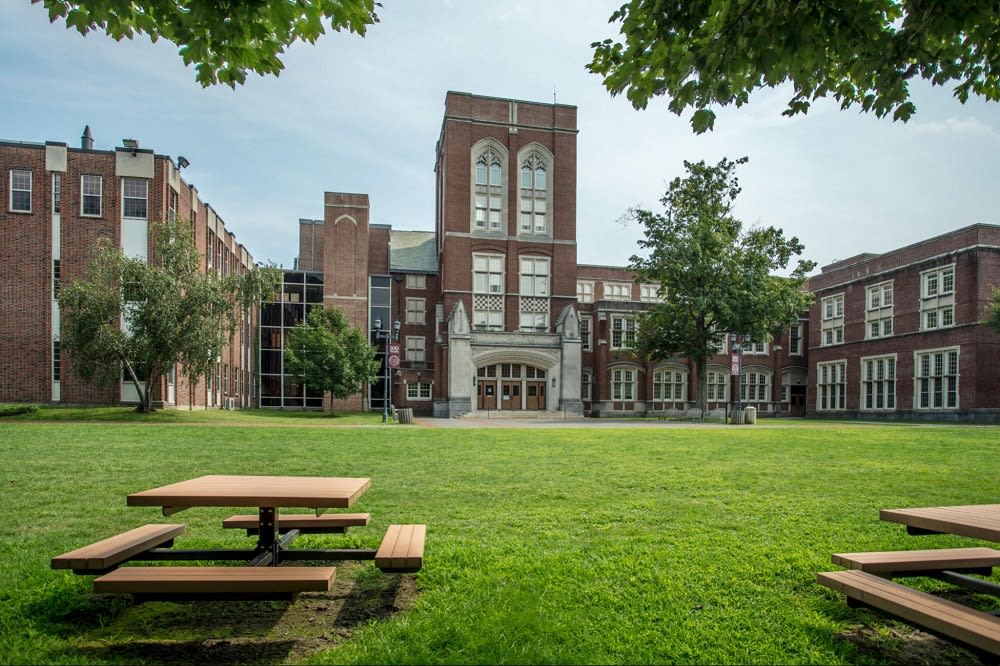 Scarsdale's public schools are among the top-ranked schools in the entire state of New York
. The district receives high ratings for its administration, teachers, and academics. Over 4,600 students attend Scarsdale public schools. It has a student-to-teacher ratio of 13 to 1. 90% of students are proficient in math, while 87% are proficient in reading. 99% of students will graduate, and many go on to attend prestigious universities such as Cornell or New York University. Scarsdale students can earn admission to top colleges thanks to a rigorous curriculum, a variety of extra-curricular activities and high scores on college admissions tests. Among students in the district, the average SAT score is 1400 and the average ACT score is 31. Nearly 95% of the district's teachers have been in their position for at least two years.
If you would rather provide your children with a private school route, there are several options worth considering, although most residents utilize the public schools. Riverdale Country School in the Bronx is one of the top private schools in the entire state. Other close by options include Immaculate Heart of Mary School in Scarsdale, Sacred Heart School in Greenwich, The Leffell School in Hartsdale & Horace Mann in the Bronx.
2) A Variety of Delicious Restaurants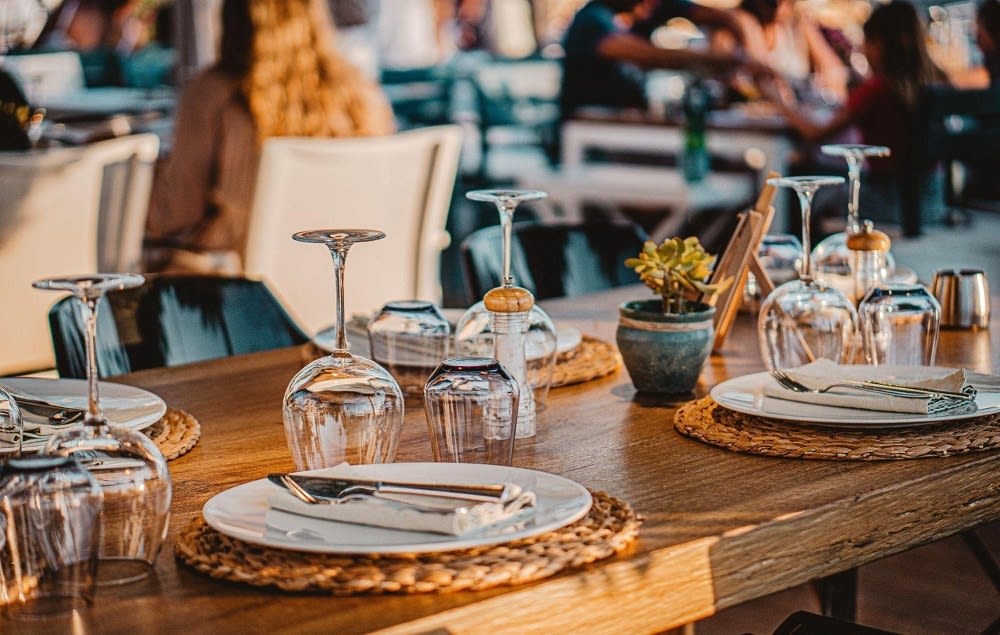 You'll enjoy dining at each of Scarsdale's wonderful establishments. Meritage is one of the preferred choices among many locals. Their goal is to provide an environment where guests can enjoy a modern dining experience with the highest levels of hospitality. Chef Fernando Camacho prepares American-Italian dishes using locally sourced ingredients. They rotate their menu seasonally based on what products are fresh and regularly available. Guests rave about the Tagliatelle Bolognese and the Veal Chop Parmigiano. Depending on when you visit, you may also have a chance to sample King Salmon. Their attentive wait staff will answer any questions you have about the menu and can provide insight into which wine choice will best pair with your meal. They are open daily for dinner beginning at 5 pm. You can also visit for lunch Thursday through Saturday. Visit their website ahead of time to reserve a table.

You also won't go wrong with Chat American Grill. The restaurant is led by award-winning chefs who carefully prepare each dish from scratch. You can enjoy your meal inside the restaurant or on the spacious outdoor patio flooded with flowers & outdoor lights. They serve lunch and dinner daily, and they have an outstanding weekend brunch menu.
3) Close Proximity to New York City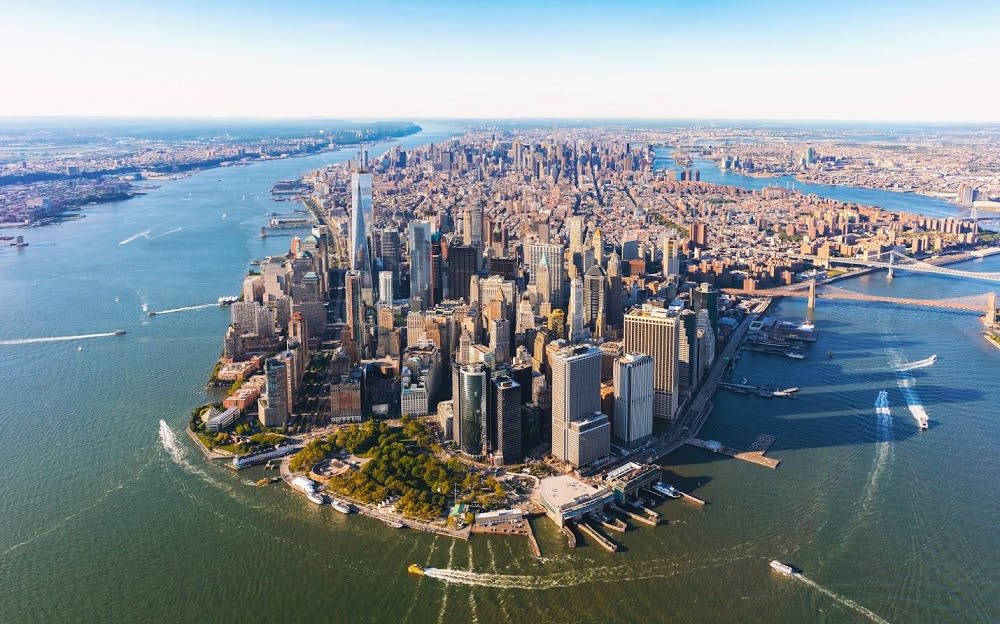 Scarsdale has a population of 18,000 and is known for being a quiet and welcoming village with a community feel. It's easy to forget that you're only a short train ride away from one of the biggest cities in the world with world-class events and amenities. You can travel to and from Grand Central Terminal in just over 30 minutes on the express train. There is also easy access by car to New York City, as well as La Guardia, Kennedy (JFK) and Westchester Airports. Many live in Scarsdale and commute into Manhattan for work, so when you're ready for more space, a yard and an easy commute, you'll be ready to shop for Scarsdale homes for sale.
4) A Good Financial Investment
Scarsdale has historically held its property values and remains a great investment in real estate in all kinds of market conditions. Its proximity to the city, award winning school district and exemplary reputation keep home buyers from international countries, NYC & Brooklyn, and Westchester County interested and eager to move here. These features also help to keep property values high and fuel a strong rental market as well. Even in times of recession, many Scarsdale homes have held their value and bounced back quicker than other areas. When you buy a home in Scarsdale, you can move forward with confidence that you are making a sound long-term investment.
5) An Abundance of Outdoor Space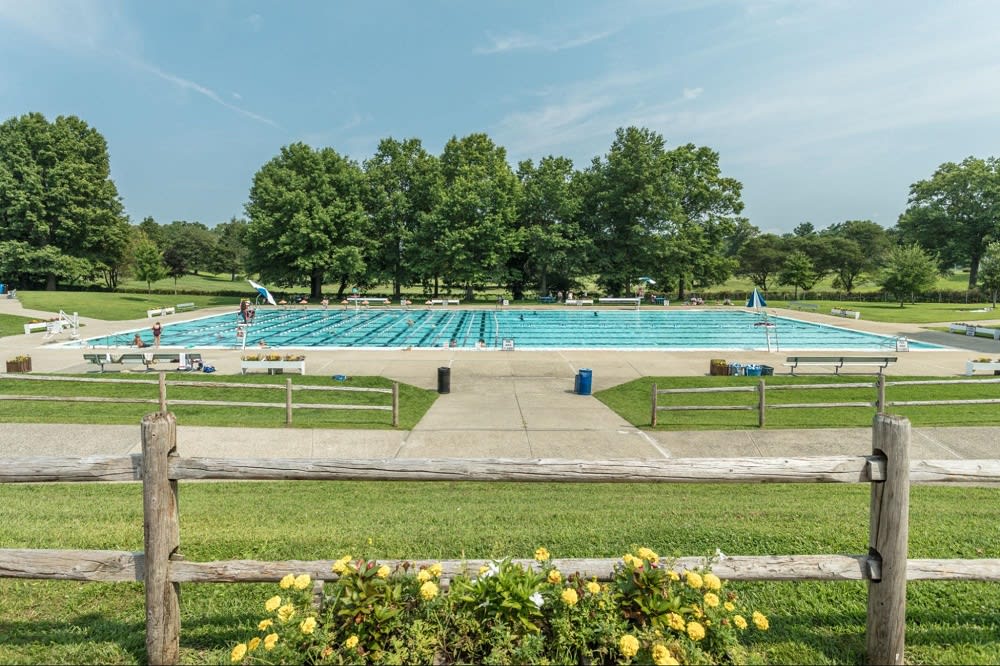 Green space abounds in Scarsdale, where residents can spend time outside and take advantage of the pleasant weather. It is home to an outstanding Community pool complex with 4 pools, locker rooms, outdoor restaurant with grill, playground, sand volleyball court, basketball courts and loads of green space for lounging. There are 26 public tennis courts, including 15 all-weather courts and 11 Har-Tru courts plus 6 paddle / pickle courts.
There are also numerous playgrounds, parks and playing fields, a newly renovated turf field with lights, newly renovated baseball field and so much more. Scarsdale is also home to one of 6 Westchester public golf courses, Saxon Woods Golf Course.
The nearby Greenburgh Nature Center stretches out across 33 acres and was established in 1975 with the hope was to protect the area's wildlife by providing a refuge and to educate the community about the importance of preserving nature. Onsite you'll find multiple trails along with a vernal pond, an organic garden, and a replica Native American village.
Nearby Weinberg Nature Center is also open seven days a week to provide locals with a chance to explore and connect more deeply with nature. You'll enjoy several hiking trails as well as large open spaces where you can stretch out and enjoy a picnic. The park regularly provides special events, such as after-school programs for children, along with various educational opportunities for people of all ages.
Once you decide that Scarsdale is the place for you, contact
Cindy Schwall
, and she will help you shop for Scarsdale homes for sale. Cindy is an expert when it comes to Scarsdale real estate. Her proficient knowledge of the current state of the market and her familiarity with the area will be tremendous assets for you as you shop for your Scarsdale home. She will work hard to tailor the process to your preferences and make sure you are well-positioned to reach your goals.